Puller
PULLER is an innovative dog fitness tool
Most dogs are facing the same problems, which are caused by the same reason – lack of physical and interactive activity. This leads to disobedience, obesity, damaging furniture. Dog fitness tool PULLER was developed in order to solve these problems. Exercises with PULLER – running, jumping, pulling – provide a full physical and emotional load for dogs. In addition, a mutual workout with PULLER and the exchange of rings guarantee a special experience for dog owners in building bond with their dogs. 20 minute training with PULLER = 5 km running.
These drawing stories show us how to build with our four-legged friends the special relationships, full of friendship and mutual understanding. Follow the new series of comics here: https://puller.com/en/comics/
Key Benefits
The bright purple color is easy to spot at a distance.
Floats in the water, so you can have exciting games of fetch on land and off land.
Gentle on teeth and gums when your pup retrieves it.
When bitten, it lets your paw-tner's teeth sink inside the material without affecting the shape of the toy for long periods of time.
Made with a non-toxic compound, allowing your dog to train with you for longer periods of time
SET OF DAILY FITNESS WORKOUTS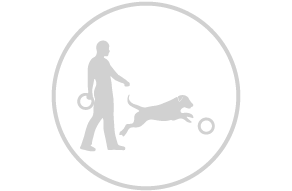 RUNNING
Throw PULLER rings one by one. When a dog brings one ring, show him another ring and throw it. And so on. If the dog does not want to give the ring back, show him the second one. The exercise trains a dog to retrieve an item and helps to develop speed and agility.
JUMPING
Dog jumps and catches a PULLER ring. Once a dog grabs the ring, give another one instead. The dog should release the first ring and jump after the second. And so on. The exercise trains dog's attention and reaction skills. Recommended for dogs over 1 year old.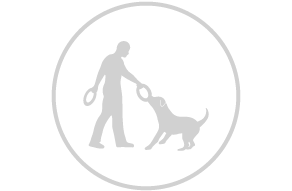 PULLING
Dog pulls PULLER rings that you hold in your hands. To maintain the dog motivation, you can periodically give him a ring. The exercise improves dog's strength and stamina. Usage of two rings may train a dog to give back an item.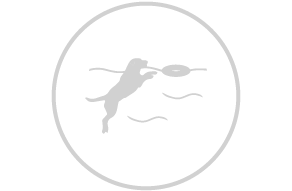 SWIMMING
One of the most important exercises, which allows to provide the load on all muscle groups, and do it in the most relaxed therapeutic regimen. Recommended for dogs of any age.
---
We Also Recommend